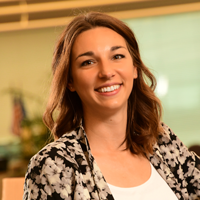 ---
I lease my iPhone and love it. So does my wireless provider.
Just over a year ago I was the sucker with an iPhone 5S, unable to download another podcast because it was out of storage, while everyone I knew had already upgraded to the spectacular iPhone 6. I'd had enough and marched into my wireless provider and demanded a new phone. When I asked about my options for dumping my nearly useless 5S in exchange for a shiny new iPhone 6 they told me I could upgrade today on a monthly payment plan. It took me less than a minute to ask where to sign.
It's Easier to Say "Yes"
Not only did I get a new iPhone, but I didn't have to fork over the hundreds of dollars a new phone would be. Instead, I'm paying $27 extra dollars on my cell phone bill. If the only option was to pay full price for the phone upfront, (talk about sticker shock!) I would have waited.
Budget, Budget, Budget
At the time, I was much more interested in the immediate benefits, but there is a long-term upside as well. When it's time to upgrade, I won't feel any change in budget. I paid $27 last month for my iPhone 6, and when I get a new iPhone 7 I'll pay right around $27 per month for it.
Why It Works
Leasing your technology is nothing new, and it works well because technology is disposable and constantly evolving. Several dozen new phone models are being released in 2016 alone. What happens with those old phones? Maybe they're refurbished and sold, but personal experience tells me they end up in junk drawers and toy boxes.
Reseller Upside
Not only is this a good call if you are the technology buyer, but if you're selling the technology and service plan along with it you should realize the following benefits:
Stickier customers. As long as my wireless provider doesn't upset me, I'd have to think really hard about walking away from my agreement.
More hardware sales. If I don't have to figure out how I'm going to afford a big capital purchase up front, it is much easier for me to agree to the purchase. I may even get a better product because it is easier to afford. (In fact, I did choose the more expensive 64 Gig version of the iPhone.)
More service sales. Since I'm already paying monthly for equipment it makes more sense for me to have it cared for, and it only costs a few bucks more.
It Works for You, Too
Technology companies have been adopting the same model that wireless companies are offering today; it's the As-A-Service model. Instead of an iPhone it is a Server. The wireless provider is YOU.
Solution Providers are selling more equipment and services because it makes sense for technology and it is easier for your customer to buy from you.
Jackie Schmid
Jackie Schmid is the Director of Strategic Marketing of the Unified Communications & IT Group at GreatAmerica Financial Services located in Cedar Rapids, Iowa. Jackie is responsible for building brand awareness and gaining strategic relationships through creative marketing. Prior to joining GreatAmerica, Jackie worked in the TV News industry as a producer and executive producer at the local CBS and FOX stations where she helped shape the programs delivered to the market. Jackie's finance career began in 2011 when she joined GreatAmerica to support the sales team serving the Office Equipment space.