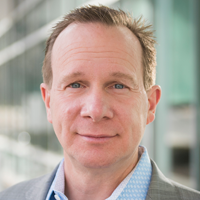 ---
Is Your MSP Equipped to Manage Multiple Technology Vendors?
The Process of Managing Technology Vendors and the Benefits of Outsourcing to a Master MSP
The process of managing technology vendors is a critical part in the operations of managed service businesses. Many MSPs manage multiple, and sometimes 20+, vendors whether or not they have the reso
urces to do so.
MSPs must have a strategic process in place to evaluate and qualify vendors, as well as manage the relationship once a contract is in place. Every vendor an MSP manages is an additional point of contact and relationship the MSP must keep up with.
The process of qualifying, partnering, and maintaining a relationship with a technology vendor is time-consuming, and MSPs must have a team in place to proactively manage vendor relationships.
Evaluating Potential Technology Vendors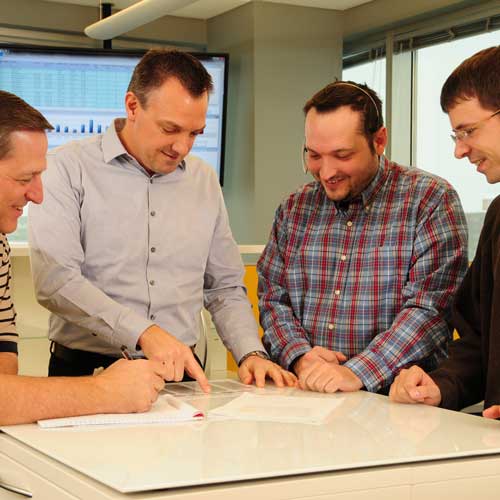 Choosing the right technology vendor can make or break the success of a Managed Service Provider (MSP). In order to ensure your MSP is entering a productive business relationship, you must develop and implement a strategic process in evaluating perspective and current vendors.
When developing a strategic process to evaluate vendors, consider adding the following qualities to your "must have" list:
Continually Innovates and Updates Products
According to a survey conducted by ConnectWise, nearly 57% of MSPs state satisfying customer demands proves more difficult now than a year ago. Because the managed service market is constantly changing, it is important to ensure your vendor is evolving with the industry and integrating new technologies.
Enhances Your Current Offering
Research done by ConnectWise indicates 92% of MSPs plan to implement new services to their current offering within the next year. In order for an MSP-Vendor business relationship to be productive, MSPs must ensure the product a potential vendor is offering best suits the needs of your business, customers and their customers.
Wants to Build a Relationship
It is usually easy to distinguish the intentions of a vendor after the first few encounters. Some vendors are only seeking out a sale. Plain and simple. In order to guarantee your MSP-vendor relationship is going to be equally beneficial, make sure the vendor you choose is interested in building a long-term business relationship. By establishing a solid relationship, your vendor is more likely to prioritize your needs and provide solutions to your managed service business long into the future.
Attends or Hosts Industry/Channel Events
Vendors who are committed to improving their practice and providing the most up-to-date products to their customers are the ones who are active within the industry. By attending industry events, vendors have the opportunity to learn challenges, solutions, and new technologies arising within the industry. In turn, they are more equipped with knowledge and skills beneficial to your business.
Offers Product Training Courses
The success of your managed service business directly correlates to the success of your vendor. Because of this, your vendor should equip your team with the tools and educational resources needed to effectively implement their products. Also, finding a vendor who offers 24x7x365 support ensures your MSP has the resources they need to continue with business activities in the event they'd need immediate assistance.
The Commitment of Managing Technology Vendors
Once your MSP commits to a particular technology vendor, the beginning of your relationship begins. Like any business relationship, you don't say "cya later" once a contract has been signed. Each party is responsible for communicating and following through with tasks associated with the "partnership".
Just like MSPs work to ensure their customers' success, technology vendors want to ensure they are fulfilling your needs as well. Expect vendors to call in regularly to strategize new solutions, pitch offerings, and negotiate contracts. MSPs also must work with the vendor to resolve any issues that arise, as well as keeping up with invoices and paperwork.
Outsource Vendor Management to a Master MSP
MSPs must prepare for the time and resources needed to manage multiple technology vendors. However, some MSPs have strategically chosen to partner with Master MSPs who offer a "one stop shop" in regard to technology vendor management. Master MSPs equip themselves with teams who proactively manage technology vendors, allowing MSPs to focus their time and resources on core business activities.

Collabrance LLC (a GreatAmerica Company) is a Master MSP who partners with progressive MSPs who are dedicated about delivering exceptional IT service experiences to their SMB customers. Collabrance offers a portfolio of standardized technology services, proven processes, sales coaching, and an enhanced security offering.
"We have developed a dedicated team who proactively manages and continually evaluates all technology vendors. We want our MSP customers to focus on growing their business and bottom line, which is why we provide vendor management as a service. Our customers are able to rest assured knowing Collabrance works diligently to secure their network, and their SMB customer's network."

– Brian Wells, Product Development Lead at Collabrance
If you are looking to spend more time on strategic business activities and less time managing vendor relationships, click on the button below to learn how to outsource vendor management to a Master MSP.
Greg VanDeWalker
Greg VanDeWalker, Senior Vice President, IT Channel and Services, is responsible for strategic vision and performance for the IT and Unified Communication financing business units as well as Collabrance LLC, the GreatAmerica master managed services provider. Prior to joining GreatAmerica in 2003, Greg was General Manager for the transportation division of US Bancorp in Denver, Colorado. He began his leasing career in 1991 with Business Credit Leasing (BCL) in sales and sales management. Prior to BCL, Greg was a tax accountant for Arthur Andersen & Company. Greg has served as Chair of the inaugural Managed Print Services Community of CompTIA, and on various advisory boards in the IT, Telephony and Office Equipment channels. Visit www.greatamerica.com for company information or contact Greg directly at GVanDeWalker@greatamerica.com.