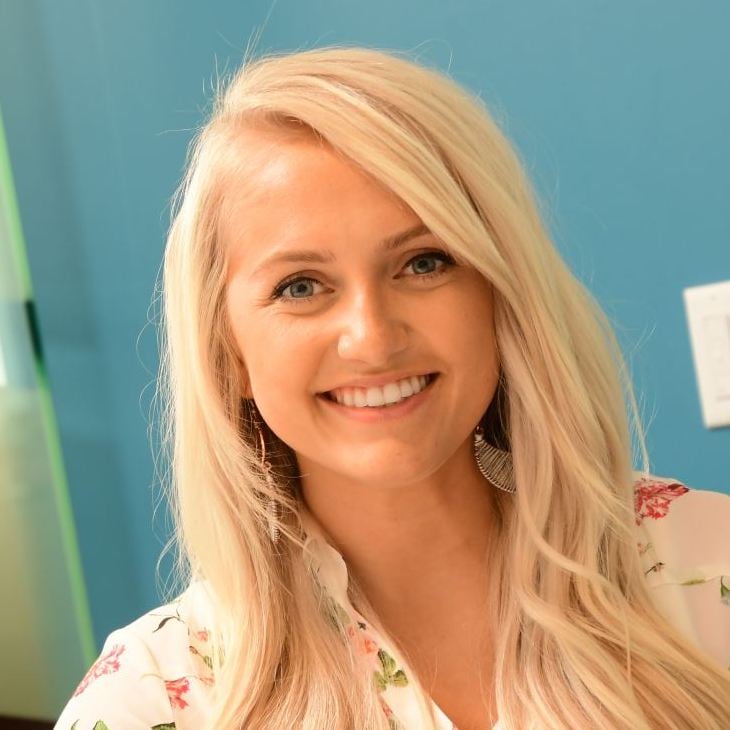 ---
Takeaways from DattoCon19 as a Select Vendor Sponsor
The experience of DattoCon19, an MSP-focused conference, from the eyes of a financial services vendor.
This past week I had the opportunity to attend my first event representing GreatAmerica, and to say the experience exceeded my expectations would be an understatement.
More than 2,300 Managed Service Providers from around the globe gathered at the Manchester Grand Hyatt Convention Center in San Diego for a 3-day conference. GreatAmerica is a Datto Select Vendor, which gives us a few extra perks at the DattoCon conference, including a great booth location in the exhibition hall. In-between educational sessions, DattoCon attendees have the opportunity to check out the various vendor booths, have networking conversations, and grab some swag!

It's almost impossible to accurately recap the things I learned at DattoCon into a few paragraphs, but I'll give it a shot.
Three Common Questions MSPs Asked About Financing
During coffee and lunch breaks, attendees recharged for the next educational sessions and took time to make their way around to the dozens of vendor booths. The GreatAmerica booth was conveniently positioned close to food & drink stations, so we had the opportunity to connect with tons of MSPs while they sipped their coffee or grabbed a bite to eat. Out of all the discussions we had, our team noticed a trend on the types of questions MSPs asked.
1. My customers usually find their own financing options; how would my MSP benefit from offering financing options?
Our answer: Providing financing options can increase stickiness, speed up refresh cycles, standardization, and ability to sell at a higher margin.
You can see from the infographic below, there are numerous benefits to financing.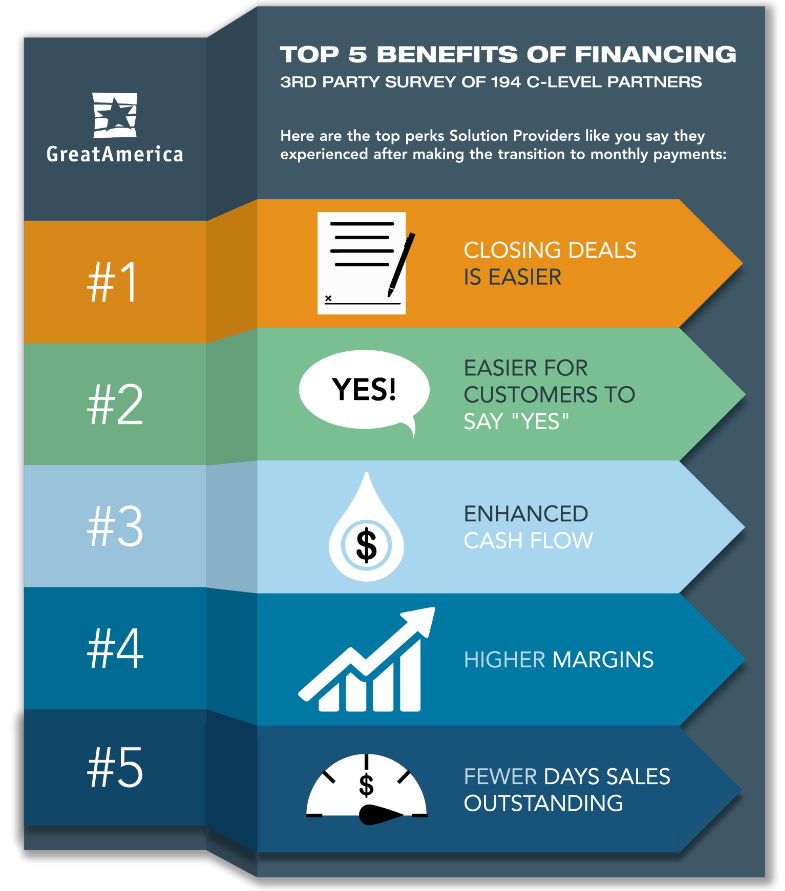 2. Can I bundle my managed services and hardware into a single monthly payment?
Our answer: Yes, you have many options to offer your customers hardware and managed services in one monthly payment. We call our offering Hardware as a Rental® or HaaR® because like Hardware as a Service it allows you to offer a single monthly payment for hardware and managed services, but without some of the risks of putting those assets on your own balance sheet. We break down the similarities and differences of HaaR, HaaS, and traditional leasing in this article.
3. How does the credit approval process work?
Our answer: In order to begin our partnership, GreatAmerica will first lead the MSP through a quick vendor approval process. From there, each MSP's end user customer requesting financing will submit a credit application to our credit team who ensures a quick turnaround time (usually under an hour or less). To learn more about our credit process: CLICK HERE
To learn more about our financing offerings, please fill out the below 'contact us' form and our team will reach out to you as soon as possible.

Networking with MSPs and Vendors within the IT Channel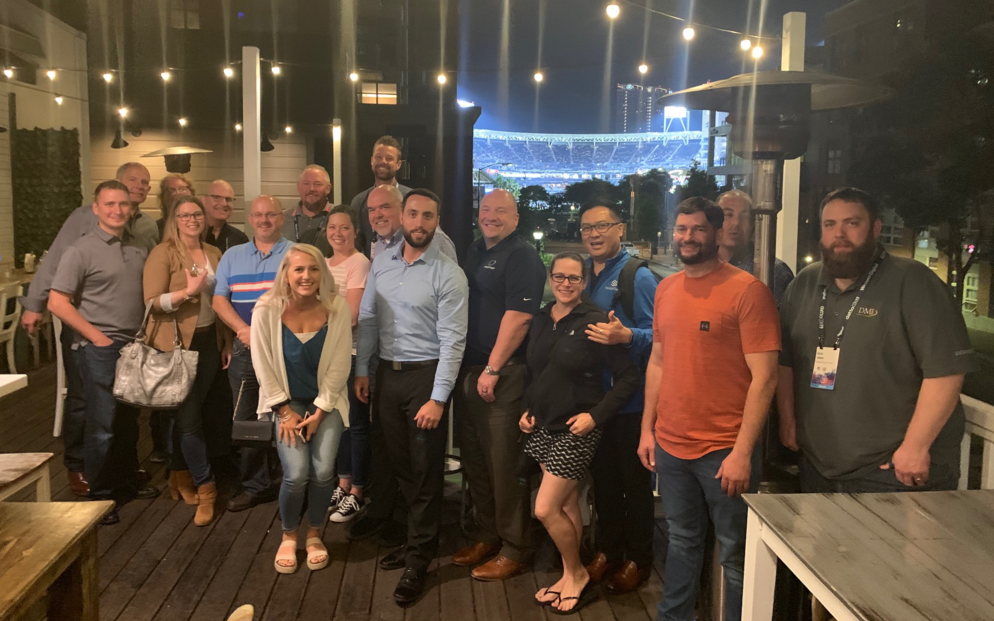 Image Above: DattoCon attendees and the GreatAmerica team enjoy dinner with a pretty sweet view of an MLB game in the distance.
When asked about my favorite part of DattoCon, I can confidently say it was the chance to connect with MSPs from all over the world. Prior to attending DattoCon, I had not interacted with many MSPs and the ability to learn about their path into the industry, business goals, and passion for what they do was extremely insightful. I came back to the office with 10x more confidence about the conversations I would have with our partners going forward, as I felt I understood the people behind the business so much more.
"At the end of the day, we are all just people."
Aside from networking with MSPs, I also made my way around to the other vendor booths such as ConnectBooster, QuoteWerks, ConnectWise, and Taylor Business Group. By learning more about other vendors and building relationships with them, I am able to connect the dots more quickly about how GreatAmerica fits into the MSP ecosystem and provide more value to our customers as their trusted advisor.
Key Figures within the MSP World
Throughout the 3-day educational sessions, industry celebrities took the DattoCon stage to provide valuable insight to the nearly 2,300+ MSP attendees! Some of the most well-known speakers included:

The Hacking King Kevin Mitnick: A previously convicted hacker turned white hat hacker who now provides security consulting to governments and Fortune 500 companies around the globe.

for hackers to

During Mitnick's session, he actually hacked into an attendee's personal information within seconds which revealed his social security number, Pay Pal account, and other sensitive personal information. He also demonstrated the ability manipulate USB cables in order to command malicious attacks on connected devices. Mitnick compared two USB cables to one another. They looked almost identical, the only difference was one held a Wi-Fi chip inserted by a hacker. Mitnek's moral of the story: nobody is safe!

Takeaway: Cyber security training and awareness is extremely important. Keep up-to-date with new cyber threats and invest in educating your employees and end user customers multiple times per year!
Inventor of "useless things" Simone Giertz:
Swedish inventor and YouTube star Simone Giertz is known for her inventions of "useless things". Giertz's first invention was an automated toothbrush helmet, and most recently converted a Tesla into a pickup truck.
In a Ted Talk back in 2018, Giertz said, "the true beauty of making useless things is this acknowledgement that you don't always know what the best answer is. It turns off that voice in your head that tells you that you know exactly how the world works. Maybe a toothbrush helmet isn't the answer, but at least you're asking the question."
Takeaway: Giertz's message makes me think about the DattoCon attendees. The attendees choose to take multiple days out of their week to learn and network. I applaud their desire to learn and further develop their business by attending educational conferences such as DattoCon. By continuing to involve yourself with the industry and network with vendors and MSPs, you are investing in the growth of your business.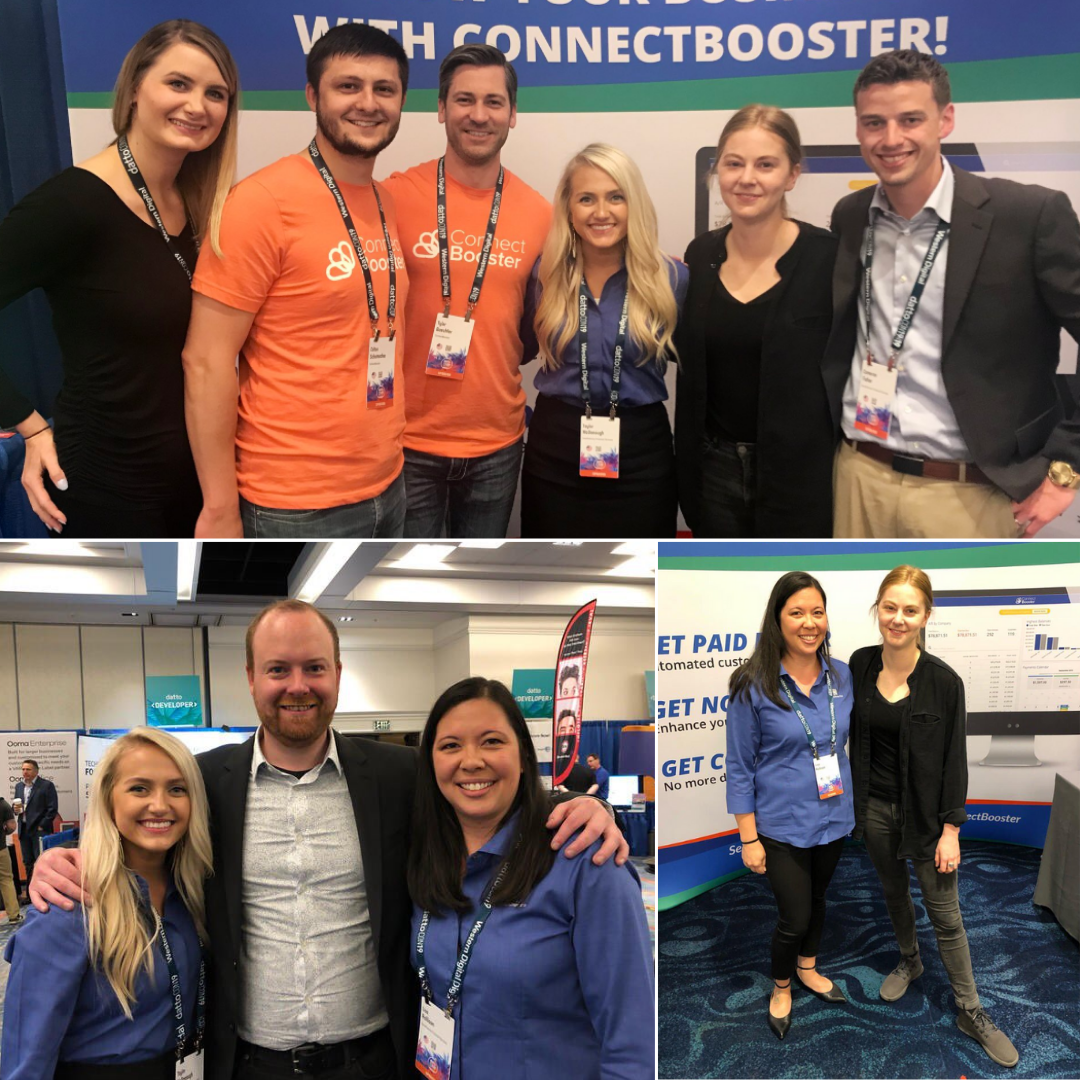 Images Above: Our team members with Simone Giertz, Swedish inventor and YouTube star, & Austin McChord, founder of Datto.
Taylor McDonough
Taylor McDonough is a Sales Development Rep for the Unified Communications & IT division at GreatAmerica. She started her career at GreatAmerica in the marketing department and utilizes her marketing skills to help further align sales & marketing in her current sales role. Each day she strives to provide education and value to each potential & current partner she interacts with. Taylor graduated from Iowa State University with a Bachelor's degree in Advertising.