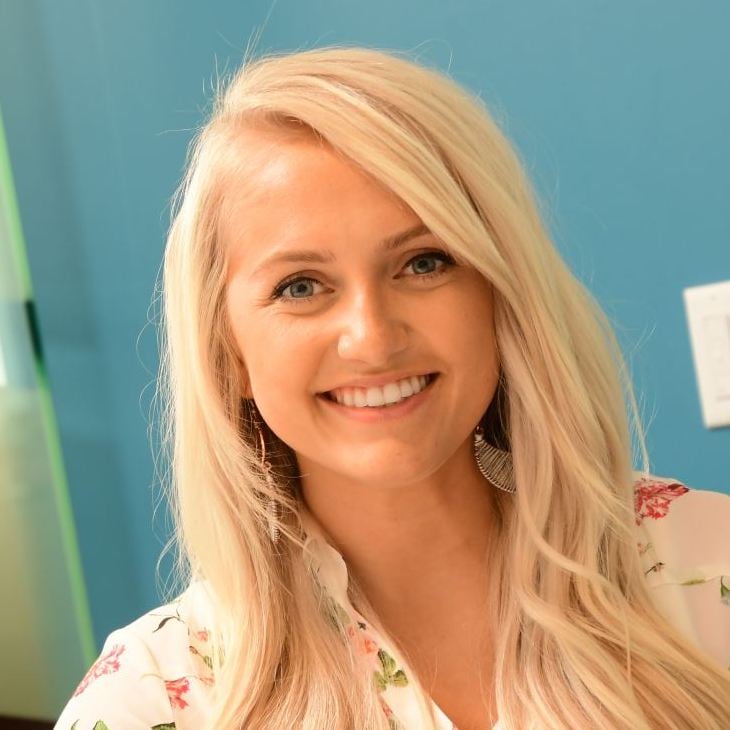 ---
The 4 S's of Financing for Managed Service Providers
Gain Ultimate Control of the Lifecycle for the Solutions You Sell
Yesterday I was on the phone with a potential partner and they were asking great questions. They were trying to understand how offering a monthly payment to their clients could help grow their managed service business. They have great customers who pay cash up front and always pay their bills on time.
Sounds like the perfect scenario, right? So the question was, how would a relationship with GreatAmerica add value to their business?
GreatAmerica's goal when working with MSPs is to help them increase the stickiness of their customer base, own the technology refresh cycle, get customers on a supportable stack, and increase efficiency.
Stickiness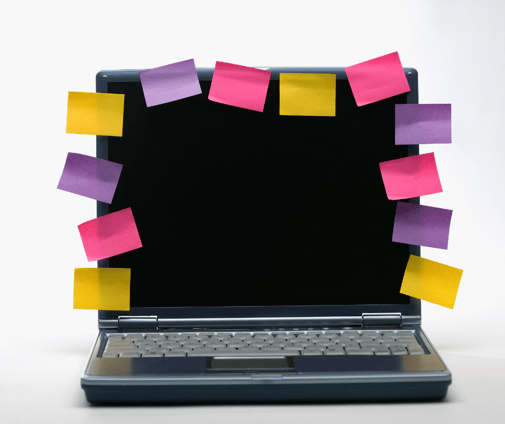 When I say stickiness, I am not referring to all of the sticky notes that probably frame your computer screen as they do mine. When we say stickiness here at GreatAmerica, we are referring to the likelihood of your customer upgrading their technology, in return, keeping you around as their Solution Provider.
Last month I traveled to an industry event tailored to Managed Service Providers. While talking with MSP business owners, I noticed one common trend. These MSPs were selling their equipment outright and with no strategy in place to keep their customers for life.
This may not influence the initial sale but how much of your customers' repeat business are you getting?
Wouldn't it be nice if you could control the narrative and keep your customers around for life? This is where financing comes into play. Instead of providing a large cash price on the quote and making your client figure out how they are going to come up with the cash, take control of the narrative.
If your customers currently pay monthly for managed services, why not include the hardware/software/project costs on the monthly payment as well? This keeps the ball in your court. By coupling the managed services in with the hardware and project costs, your customers are contractually obligated to continue the managed service payment throughout the life of the agreement.
Speed Up Refresh Cycles
One of the top pain points we also hear from Managed Service Providers is that they spend too much time and money servicing outdated equipment. This not only slows down your efficiency, but your customers also suffer as they are spending time working through technical issues when they should be focused on core business activities.
One example we like to use to illustrate this is leasing vs. buying a car.
In the photo below, there are two cars in the driveway. The one on the left was leased and the one on the right was purchased. In the second picture, the person who leased the car had the opportunity to upgrade to a new version after the end of the lease term. However, the person who purchased their car is most likely going to drive the car until it stops running.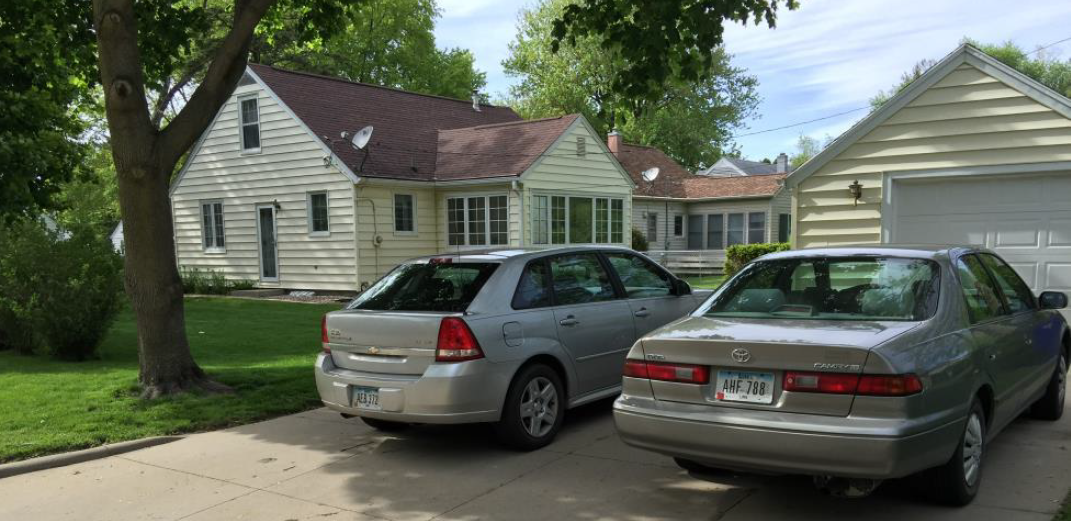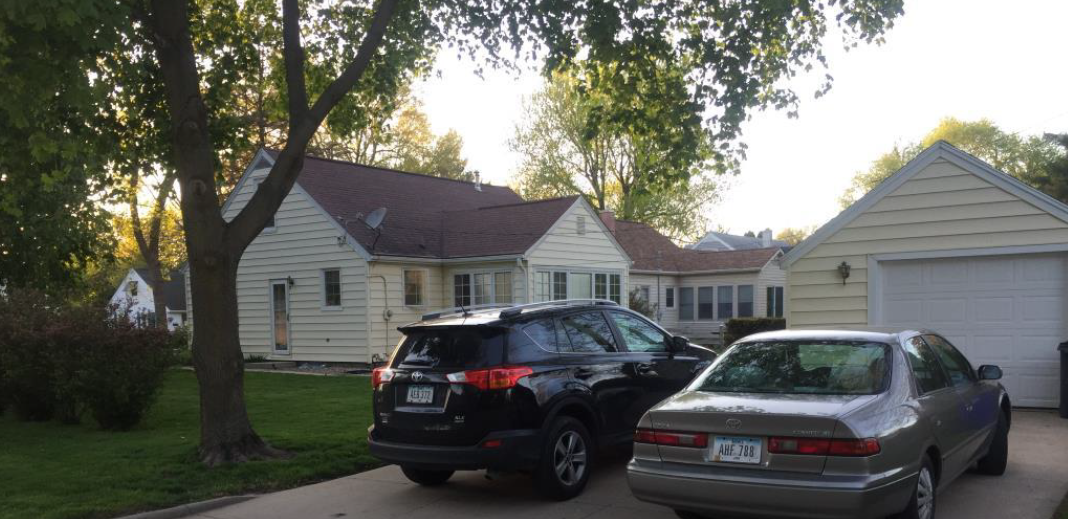 The same goes for the technology your clients are using today. If they purchase the equipment outright, they are less likely to upgrade. On the other hand, if they lease the equipment and you proactively position technology upgrades for similar monthly payments at the end of their agreement, they are more likely to upgrade and continue the monthly managed services.
Related: 3 Strategies to Create a Repeatable Technology Refresh Cycle
Standardization
In a blog by Collabrance, they use a great example to explain the benefits and strategies behind standardizing your technology stack.
Imagine an Old Fashioned drink. The typical ingredients are rye, an orange peel, and a sugar cube. Most bartenders have this combination down to a science as they work with the same ingredients each time they prepare the drink. However, if you swap out rye with Captain, a banana peel for an orange peel, and swap out the sugar cube with honey, your drink won't taste anything like an Old Fashioned.
Similarly, this happens when an MSP allows each customer to customize their technology stack. By managing any and all IT environments, your service desk and engineers are unable to perfect their practice. In return, they will spend countless hours trying to educate themselves on different types of technology, resulting in them being a jack-of-all-trades, master of none. Most times this correlates to slow responsiveness and decreased quality of service for your customers, leading to low enthusiasm for your team to sell, according to Service Leadership.
In order to increase efficiency and provide your customers exceptional service, our partners have found success through financing, as a monthly payment option typically seems more attractive than a large cash sticker price.
Financing ensures your customers are on a supportable stack with predictable technology refresh cycles.
Simplicity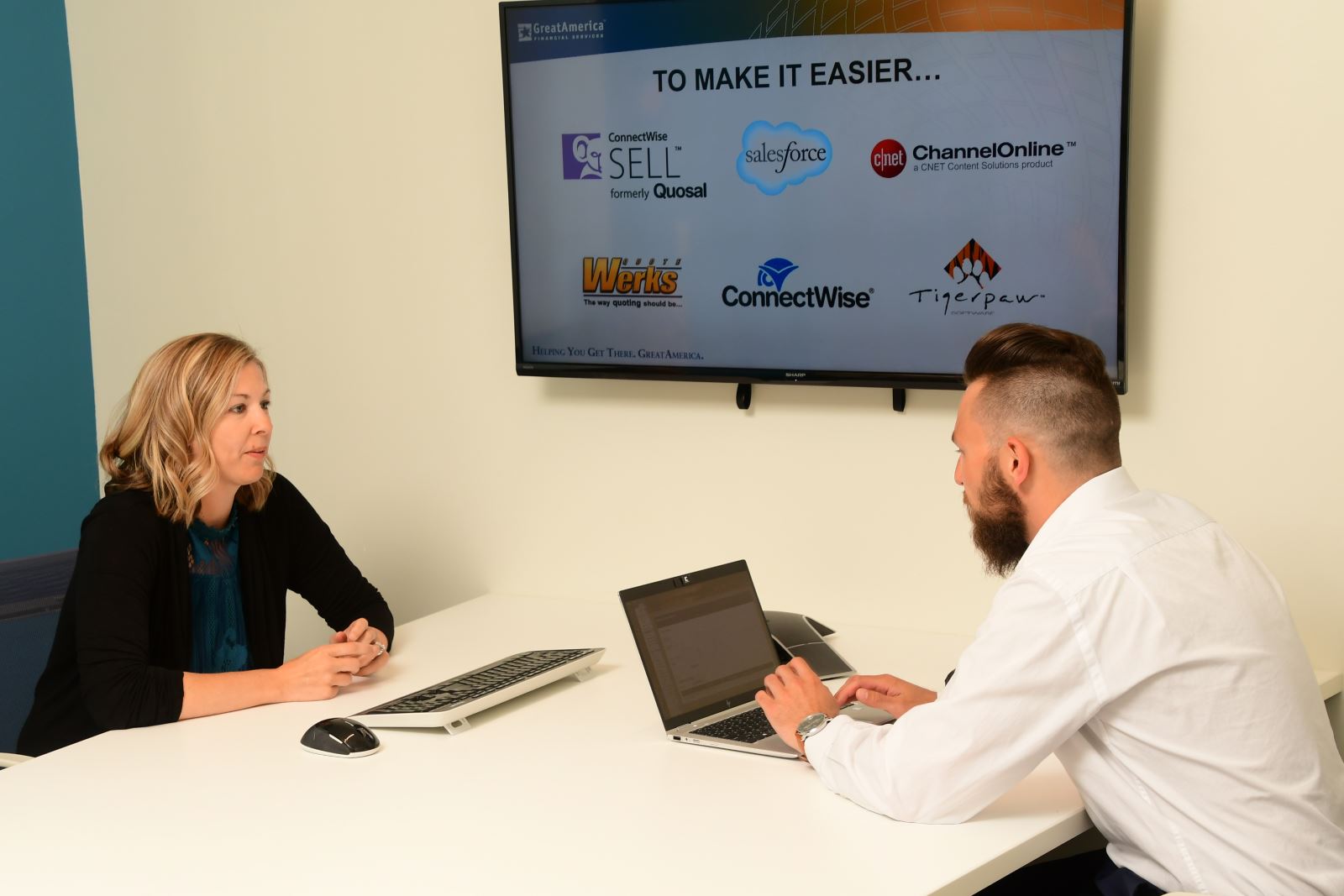 Image Above: Our strategic technology team preparing an integration demo.
Your life is busy, and sometimes the thought of adding another component to your managed service business sounds time-consuming and complicated. We understand this and have taken steps to ensure working with us is simple and easy to manage.
One of the services our customers find beneficial are the various financing capabilities we built into the tools you are already using every day.
"The investments GreatAmerica has made in technology are second to none. Through their integrations with our backend systems, they've made life easier for us and our customers." – Dave Greene, President/COO of EO Johnson
Related: See All Our Integrations or Request A Demo
If you are interested in learning more about our offerings, click on the button below.
Taylor McDonough
Taylor McDonough is a Director of Vendor Relationships in our IT and Communications Unit, where she also directly supports the IT Nation Evolve community. Taylor started at GreatAmerica in the marketing department, where she identified her passion for helping customers reach their business goals.