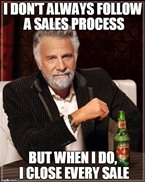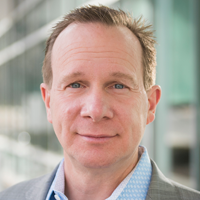 ---
The Three Mistakes B2B Sales Machines Don't Make
I had the opportunity to spend two days last week with 35 of our partners attending a sales training hosted at our facility. Early into the training, it became fairly obvious that a few common mistakes take place on most Managed Services sales.
These were the top three from my perspective:
Mistake #1: Sales reps don't consistently follow a sales process.
Mistake #2: Because of Mistake #1, reps tend to start selling way too early.
Mistake #3: Most sales are focused on technology – not business needs.
The Importance of Process
Successful B2B sales today are process-driven and metric-guided – a far cry from today's consumer sales order taker. Without a sales process your sales team can quickly resemble the Wild West, with every sales person delivering vastly different results. In turn, that affects the efficiency of your services delivery. With a consistent process, leadership can systematically measure what works and what doesn't work, and ensure the promised results are delivered. We've seen organizations drastically increase their close rates just by implementing and following a sales process.
Don't Sell Too Early
In a typical sales process, you perform a discovery or an assessment. This is your opportunity to draw out all of your customer's pain points, so that you can justify the cost of your solution. This second mistake arises as soon as a pain point is discovered. Sales reps get so excited about having a solution that they tell the customer right then and there.
That is not the right time! Wait!
Wait it out, however hard that may be. Wait until you have all the information from your technical and business discovery and it is time to present to the customer. Then – and only then – should you unload all the many ways your solution will address each of the pain points you discovered in their business.
Take the Focus off Technology
What's wrong with a technology focus? You sell technology, so why not talk about it? The reason is simple: the decision maker does not care whose logo is on the box you sell, or branding on the user license agreement of the software you are installing. The decision maker wants to make more money, she wants to be more efficient, and have happier and more productive employees. Those are the things your sales reps need to be focused on. The best part about it…your solution does help customers make more money, be more efficient and make employees happier. Think about it. Is an office worker going to be thrilled that you bought Cisco vs. Dell? Or Dell vs. Cisco? No, but that same office worker will rejoice when their computer runs 30% faster than before, and be a lot more productive to boot. Focus on fixing customer problems; leave the product brands for the quote sheet.
If you would like to get information on the next Sales Simplicity Seminar that will turn your sales force into a professional B2B machine, click here.
Greg VanDeWalker
Greg VanDeWalker, Senior Vice President, IT Channel and Services, is responsible for strategic vision and performance for the IT and Unified Communication financing business units as well as Collabrance LLC, the GreatAmerica master managed services provider. Prior to joining GreatAmerica in 2003, Greg was General Manager for the transportation division of US Bancorp in Denver, Colorado. He began his leasing career in 1991 with Business Credit Leasing (BCL) in sales and sales management. Prior to BCL, Greg was a tax accountant for Arthur Andersen & Company. Greg has served as Chair of the inaugural Managed Print Services Community of CompTIA, and on various advisory boards in the IT, Telephony and Office Equipment channels. Visit www.greatamerica.com for company information or contact Greg directly at GVanDeWalker@greatamerica.com.