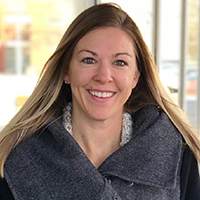 ---
Three Mistakes to Avoid when Quoting to Prospects & Customers
We wrote about this topic in a different manner back in 2016, but given some consistent feedback from Solution Providers just like you, we wanted to provide a fresh look on maximizing the close rate on your proposals.
Have you lost a deal because a competitor priced you out?
Has a project gotten whittled down because your client didn't think they needed everything in the solution?
Or, have you offered too many acquisition options, in turn overwhelming the customer and delaying the solution altogether?
If any of these apply, this blog is for you. While the goal of GreatAmerica's quoting integrations is to let the technology do the heavy lifting, in turn freeing up your team to focus on business-driving activity, there are steps you can take to simplify your proposal.
Related: 3 Steps to Better Manage Your Sales Pipeline
Read on for three mistakes you should avoid when quoting to clients or prospects.
The Three Mistakes to Avoid
Industry experts agree – your quote may be the cause of the above symptoms. From sitting through breakout sessions and webcasts with these experts and seeing best practices in place with our Solution Providers, we've determined three mistakes you should avoid, in turn offering a more appealing solution with a higher close rate.
Mistake #1: Including Part Numbers and Technical Descriptions
Keep your customer in mind when you are crafting your proposal. The C-Level person you are presenting to likely doesn't want to see the bits and bytes of each element of your solution. Instead, replace the technical descriptions with business descriptions on how that part of the solution will improve their business. You'll win bonus points if you demonstrate you listened during the discovery or assessment.
Related: How One MSP is Helping Customers Grow by Financing IT Projects
Mistake #2: Displaying Line-Item Pricing
Pair your line item pricing with technical descriptions and you've crafted the best invitation for your customers to price shop you on Amazon or CDW. Plus, you increase the likelihood your customer identifies the most expensive item on the proposal and decide they don't need it…even if it is the most critical piece of the solution they have agreed on.
Related: Common Technology Financing Questions Facing Solution Providers
Mistake #3: Offering Too Many Options
This has the ring of Goldilocks to it, doesn't it? Not too little and not too much. Here's a rule of thumb: if you are quoting financing, stick to two or three options. Providing only one could lead your customer to request more options, just to have them. On the flip side, by giving them every option, you risk paralyzing them with too many choices.
Beyond finance options, I recommend not offering too many options in general. For example, do not offer the laptop with three varying memory options. You are the expert - you should advise them on exactly what will work best for the applications they use.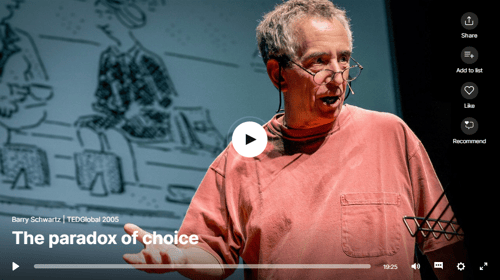 Barry Schwartz, Psychologist, shares a TedTalk on the Paradox of Choice.
You Are Your Clients' Trusted Advisor
Remember you are a trusted adviser for your customers. They expect you to make recommendations for everything - from what technology they need to what the best financial option is. Be sure to encourage your client to choose an option that is best for them and your business.
Are you interested in a free proposal audit? Book a meeting with Justin, Strategic Technology Analyst with GreatAmerica, and receive feedback to apply to your next quoting opportunity.
Not sure what the right financing program is for you? We've got you covered - Find out here.
Lori Berry
Lori K. Berry is the Strategic Technology Analyst Lead for the Connected Technology Group at GreatAmerica Financial Services. She began her career in the IT channel as an account manager for an MSP in Cedar Rapids, IA in 2003 before joining GreatAmerica in 2009. Lori has represented GreatAmerica at industry events, putting most of her focus on Life-Cycle Financing, a strategy that combines financing solutions with IT business objectives. Lori also develops integration between GreatAmerica client portal tools and client software applications. Lori earned her B.A. degree in MIS (Management Information Systems) from the University of Northern Iowa as well as a certificate in International Business.