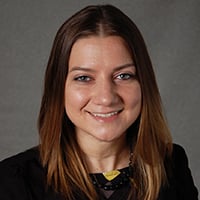 ---
Transition Your Business Model to Monthly Recurring Revenue without Hurting Your Cash Flow
"Subscription and 'as a service' models are a lot different than selling products or licensing software in the traditional ways."
That was the topic of a panel held by the CompTIA Technology Lifecycle Services Community during this year's ChannelCon and is also the understatement of the year.
In the channels GreatAmerica serves, we hear about the challenges of adopting a recurring revenue model. While a lot of Solution Providers have seemingly figured it out, there are many companies who rely on upfront sales to run their business. For those companies, overcoming the hurdles to adopt a recurring revenue model can be maddening.
This panel consisted of John MacInnes from Print Audit, Heather Tenuto from Office Depot, James Foxall from Tigerpaw and Sue Krautbauer from Techadox. Their businesses have all transitioned to focusing on recurring revenue by selling monthly payments through a subscription, managed services, or Hardware as a Service model. They discussed the various benefits and explained why each decided to add recurring revenue; among the reasons were increased valuation, better customer relationships, better retention for sales reps, and more stable revenue.
However, one of the main discussion topics was centered on the topic I quoted initially: the hurdles and how it's different from one time sales. Each panelist experienced similar pain points when making the jump to selling their product or service on a recurring revenue model. While all of the panelists agreed that their recurring revenue is great and that they're seeing more success than ever, they also agreed that it was a bumpy road to get there. In particular, they cautioned that you have to be prepared for your overall revenue to drop. A lot.
If you simply add recurring revenue into the mix, you might not see much of a change. However, if you shift what used to be a 100% upfront payment acquisition to recurring revenue; that is where tech companies struggle to balance their income statement.
For example, on an upfront sale basis, it could take a year or more for incoming revenue to surpass expenses. All your hard work will pay dividends though when you have consistent revenue you can rely on every single month.
Due to the nature of recurring revenue, you eat the upfront cost, and won't make it up for some time depending on your contract lengths. Still, this is the most logical way to add recurring revenue through a fully-bundled, single solution for your customers at the best value and highest margin.
This means things may look bad until you have gathered enough recurring revenue sales to make up the upfront cost. At least, that's how it traditionally works. Hearing these struggles made me think about how financing helps eliminate this hurdle.
Many MSPs, IT Vars, Unified Communications Companies and AV resellers choose to finance that upfront burden with their local bank. While that can be a good choice, it isn't the only option.
When Solution Providers partner with GreatAmerica, we take on a large portion of the financial risk and pay you the full cost of the equipment and installation upfront (learn about our funding process here). How's it different than a bank? We aren't underwriting the Solution Provider, but the individual end-users, so the financial risk and burden are spread out among your customer base. That means you're not in the red out of the gate and you'll gain a long-term, stickier client with recurring revenue. All without putting a dent in your cash flow.
Interested in how other Solution Providers are adding more recurring revenue and avoiding the hassles of the transition to an As-A-Service model? Check out these case studies of GreatAmerica customers:
The IT Company - Q&A Video with Paul Dippell
Stephanie Ragsdale
Stephanie Ragsdale is the Marketing Specialist for the Unified Communications & IT Group at GreatAmerica Financial Services located in Cedar Rapids, Iowa. She provides creative marketing support and helps build brand awareness. Stephanie started her career at GreatAmerica in 2014 when she joined the tax department. Prior to joining GreatAmerica, she designed billboards locally and received her B.B.A degree in Business Marketing and her B.F.A degree in Graphic Design from the University of Iowa.