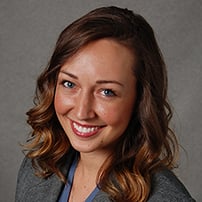 ---
Use Your Company's PURPOSE to Hire Top Talent
On December 5th I shared best practices on how to use your organizational purpose to hire top talent through a webinar. This topic is exciting to me for many reasons, one of which being the fact that so many people are looking for purpose in what they do. I know I certainly do. Knowing why I'm doing what I do and what good my actions bring is not optional in my life pursuits. It is a mandatory prerequisite for my efforts. In essence, I lead a purpose driven life, at home and at work.
I'm not alone in this; in a 2016 Gallup report on How Millennials Want to Work and Live, they identified meaning in their work as a must have, even over a paycheck. Yet, millennials as a collective subgroup of the population are not alone in this. Dip a toe into the vast pool of research around human behavior and motivation and you'll find overwhelming data supporting the idea that having purpose is an innate and essential part of being human, not just a millennial.
Purposeful work is becoming the topmost criteria in top talent. One study found that employees are 2.3 times more likely to stay in a position if there is a feeling of purpose. What this changing talent landscape means for you is operating by a completely different set of rules. You must evolve your organizational culture into the 21st century to stay competitive and relevant to top talent. Fortunately, you're in the IT industry and evolution is your middle name.
As you evolve to develop a culture driven by the powerful human motivator of having purpose, consider these three factors:
Define Your Purpose
Before others can understand your purpose, you must understand it first. Define your "why" by considering what your services contribute to the world, or more specifically your customers' world. Ask yourself what the impact of this contribution is. If this doesn't come easily to mind, ask your best, most loyal customers. I suspect a greater calling is waiting to be found in their answers.
Frame Your Purpose
If you want to prosper in attracting and keeping talent, give consistent focus to framing your organizational purpose and your unique contribution to the world. For some industries, like healthcare, their cause is almost a given. You will have to work harder to make the explicit connection to what role your company is playing in the greater good and each individual team member's contribution to that role.. Businesses can no longer afford to operate from the frame of employees being a replaceable cog. Rather, businesses must begin to operate by viewing their talent as an essential asset to their success. When you speak and operate from this perspective, people will be more motivated and inspired by you.
Promote Your Purpose
When you've defined your "why" – or purpose – and you frame your words and actions around it, the easy part is putting it out there for your prospective candidates to see. Market your purpose on your website, on LinkedIn, through your interview and onboarding process. Anywhere there is human interaction there should be a touch point with your greater organizational purpose.
Don't hire millennials or any other generation just to work for you – hire people who will be champions for you. Individuals who feel fiercely connected to your cause are more engaged, have higher moral and productivity, and are more loyal to you.
Want to know more? On December 5th we discussed in more depth why creating purpose in your organization is critical to business success, looked at live examples in the tech industry, and showed you how to get started. To view the webinar recording, click here.
Arial Harland
Arial Harland is a Human Resources professional leading GreatAmerica Financial Services Talent Acquisition efforts, where she provides strategic leadership in the areas of employment branding, position advertising, candidate sourcing, employment testing, interviewing, assessments, and college relations. Arial is certified by the Society for Human Resource Management as a Senior Certified Professional (SHRM-SCP), and she is a certified AVA Analyst and Predictive Index master. She obtained her Bachelor of Arts in Organizational Sciences and Psychology at Coe College and her Master of Organizational Leadership through St. Ambrose University. Arial was named an industry "Difference Maker" in ENX Magazine and was also named as an industry "Young Influencer" in The Cannata Report in 2018.