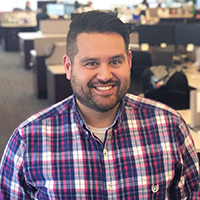 ---
When to Introduce Financing in the Sales Process
3 Tips to Add Value to Your Sales Process and Subtract a Cash Price from the Equation

Most decision makers today are accustomed to seeing a cash price in the IT space. For many,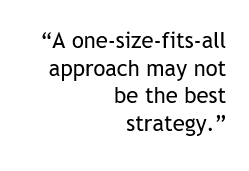 that is all they've ever seen. But in a world of emerging services like Uber and Netflix, the market is becoming more accustomed to consuming monthly payments. When speaking with Solution Providers all over the southeast U.S., many of my partners ask me the same question: When should I introduce financing? Follow along for tips on introducing financing into your sales process while building credibility with your customer along the way.
Tip 1: Introduce Financing Early and Often
When my partners pose the question, "When should I introduce and talk about financing?" I respond by saying, "Early and often." To differentiate your operation and get ahead of the trend, speaking about a monthly payment starts at the beginning of the sales process. At this point in our conversation, the solution provider starts reflecting on how to amend their process, because they have realized that offering a monthly payment on their proposal will provide several attractive benefits, including:
Shortening the sales cycle
Improving profitability margins
Making it easier for customers to move forward with the project

Tip 2: Make it an "And" Conversation Versus an "Or"
During your discovery with the end user, ask the customer numerous questions around their business goals to evaluate how their environment will evolve during your relationship. This ensures they have the best experience with your company. Adding a few more questions within your discovery can organically introduce monthly payments into the discussion and get the customer thinking about purchasing the entire solution rather than just portions. By building onto what the customer is sharing with you, you are making the conversation an "and" conversation, which ensures the customer feels acknowledged and will ultimately increase the level of trust they feel toward you.
Tip 3: Ask "Why?" Without Asking "Why?"
History and experience support the reality that many end users feel passion around ownership versus paying for use. To gain a deeper understanding of what drives this, ask them "why?" in ways that lay out a potential benefit. As an example, the dialogue could look like this:

Trusted Advisor: Do you have the cash available?
End user: Yes, our actual expenditures fell short of our budgeted by 16% in the last fiscal.
Trusted Advisor: Could your business receive a larger return if you leverage funds in core operations? Based on the business goals we discussed previously, would it be best to invest that cash into your key business initiatives and open up another funding source for the IT Project planned for next fiscal?
Upon discovering the importance of working capital to your customer, ask them why. Understanding the importance of cash flow to your customer is crucial information – if your customer values their cash, they will readily welcome a monthly payment on your proposal.
If the end user focuses their technology acquisition around usage, they may be interested in accounting for the transaction as an operating expense, or they may not want to own depreciating assets. In either case, presenting them with a rental solution (monthly payment) may be the best fit.
If your customer is expressing confusion around financing and using cold, hard cash, review The Difference between a Lease and a Bank Loan for an easily-digested comparison. Though the two are often viewed as the same, the differences may surprise you and/or your customer.
The "Ballpark" is In Your Court
As the discovery is completed, some customers may ask you to give them an estimate or "ballpark" cost. When this happens, will your response include a cash price or a monthly payment? Setting the stage with a monthly payment can lessen the sticker shock compared to the cash price, and it will set the expectation with the end user that the final proposal will include a monthly price.
There are two things we know: every customer is different, and customization is crucial in today's market. With the benefits of a monthly payment for you, the Managed Service Provider, as well as the end user, a one-size–fits-all approach may not be the best strategy. As a trusted advisor, it ultimately comes down to asking more questions during your discovery and introducing financing early on. This will ensure you provide the best IT solution for your end user, as well as the best way for your customer to procure it.
Mike Langfald
Mike Langfald is a Director of Business Development in our Unified Communications & IT Group at GreatAmerica, focusing on Solution providers across the Southeastern United States. Mike dedicates his time to helping partners achieve greater success by building recurring revenues through customized solutions. He came to us in 2013 as a Vendor Relationship Manager in our Office Equipment Group after almost 18 years in retail management and graduating from Iowa State University with a degree in Management. When he is not at GreatAmerica, Mike enjoys smoking meat, cheering on Chicago sports, nerding out on the latest superhero movie, and spending time with his family.