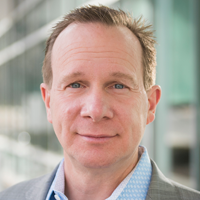 ---
What's the Most Important Thing to Increase Sales Success?
How do you define sales success within your company? Is it all in the dollars? Is it the overall satisfaction of your customer base? Is it a low sales team turnover rate?
I have been in the technology channel for nearly 20 years, and over that time I have had the privilege of speaking with many MSPs and office technology solution providers. I hear when businesses are winning and when they are struggling. There is no question that sales can be a challenging role, but I've learned the biggest driving factor when it comes to the success of a sales organization has to do with their willingness to evolve. If 2020 taught us anything, it was the importance of evolving and investing in our companies' futures.
RELATED: Sales Management Training & Leadership 2020: The Sales Leadership Development Roadmap from Good to Great
Are you proactively investing in new skillsets and adjusting your strategies and offerings as your customers' needs change? What does your gut tell you when you think of your current sales approach? Is it flawed, or only successful part of the time? When you find yourself challenged by uncertain economic climates, do you double down or hunker down?
There is no doubt the last year has presented obstacles and challenges. Your salespeople may not have done a lot of selling over the last 18 months and they are likely in need of a warmup to "knock off the rust." Now that the world is slowly opening back up, opportunity is presenting itself. The last thing you want is to lose out on opportunities because your sales team isn't ready.
Businesses have a choice to adapt and thrive, pivoting their approach to stay relevant and meet the needs of their customers, or lay low, waiting for things to return to "normal." I believe the latter to be a grave mistake.

RELATED: Opportunities for Diversification: IT & Beyond
Investing in the development in your sales team is more critical than ever. The landscape continues to evolve rapidly and that means new opportunities are waiting to be seized. There is no shortage of cyberattacks in the news. In fact, just over the last week, Kaseya, a technology provider that helps companies manage their information technology, was the target of an attack involving a remote management software. Additionally, we are all embarking on a new normal, one that involves a hybrid approach where employees will split time between their home and the office. This increases the need for collaboration software to ensure the hybrid work model can be effective.
MSPs and office technology providers alike have an opportunity to educate their customers and uncover needs for new IT safeguards and effective remote work solutions. The solution providers who invest in the education required to successfully sell and deliver these solutions are the ones who are winning.
GreatAmerica has always whole-heartedly believed in the innovation of our customers. That's why we've hosted recurring Sales Simplicity Seminars for the last 7 years. These two-day sales trainings are facilitated by Alex Rogers of CharTec, and although the structure and content continue to evolve over the years, one aspect is a constant: attendees leave the training with tactics they can immediately implement to achieve results in managed services sales.
RELATED: How to Ask Questions That Build Credibility in Your Managed IT Sales Process
Five Data-Backed Reasons to Invest in Your Sale
s Team in 2021
We've gathered some stats after surveying previous Sales Simplicity Seminars attendees to illustrate why attending Sales Simplicity Seminar in 2021 should be non-negotiable:
Reason #1: Increase Your Margins
100% of attendees we surveyed have seen an increase in their margins since attending a Sales Simplicity Seminar.
Reason #2: Close Deals Faster
95% of surveyed organizations close an As-A-Service sales two weeks faster after attending the seminar.
Reason #3: Improve Your Sales Process
59% of attendees reported an improved ability to overcome customer objections.
Reason #4: Get Visible Results
84% of attendees saw positive results within four months of attending Sales Simplicity Seminar.
Reason #5: Achieve Higher Managed Recurring Revenue (MRR)
68% of surveyed organizations have seen up to a 50% increase in monthly recurring revenue after attending the seminar.
If the survey results do not satisfy your curiosity, here's a real-life success story! On top of creating a happier customer base and doubling hardware margins, NAC Technology Group increased the size of their Managed Services contracts by more than 250%. How did they do it? Get the full scoop here.
BONUS: Three Mistakes to Avoid When Selling Anything and Everything
Mistake #1:

Sales reps don't consistently follow a sales process.




Mistake #2

: Because of Mistake #1, reps tend to start selling way too early.




Mistake #3:

Most sales are focused on technology – not business needs.
Check out this entry where I elaborate on these three mistakes.
A year or two from now, you could experience the same success represented by the above statistics and be the next success story. The first step is registering for the next Sales Simplicity Seminar in July. Visit our website for more information and to reserve your spot.
Greg VanDeWalker
Greg VanDeWalker, Senior Vice President, IT Channel and Services, is responsible for strategic vision and performance for the IT and Unified Communication financing business units as well as Collabrance LLC, the GreatAmerica master managed services provider. Prior to joining GreatAmerica in 2003, Greg was General Manager for the transportation division of US Bancorp in Denver, Colorado. He began his leasing career in 1991 with Business Credit Leasing (BCL) in sales and sales management. Prior to BCL, Greg was a tax accountant for Arthur Andersen & Company. Greg has served as Chair of the inaugural Managed Print Services Community of CompTIA, and on various advisory boards in the IT, Telephony and Office Equipment channels. Visit www.greatamerica.com for company information or contact Greg directly at GVanDeWalker@greatamerica.com.