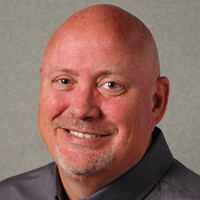 ---
Streamlining the Sales Experience for Your Prospects: 2 Must-Have Tools for Enhancing Your Sales Process
When your customers are ready to commit to a purchase, the last thing you want is to slow down the momentum with cumbersome processes. Today's consumer is demanding quick answers and seamless digital experiences. It's crucial you incorporate the right tools and technology into your sales process to make transactions effortless for your customer. Today, we'll provide a few examples to show you how technology can bring efficiency and ease of use to 3 key areas of the close—all while enabling you to deliver a stellar customer experience.
Calculating a Quote:
If your customer is asking you for a quote on a specific piece of equipment, they are in serious decision making mode. If you've read the book, "They Ask, You Answer," by Marcus Sheridan, you understand that today's consumers do not want to wait for answers to their questions. While his book discusses this in the context of the online research your customer does prior to reaching out to you, his concept absolutely applies once the prospect is further along in the buyer journey.
Obviously, a key question a prospect will ask prior to making a purchase is, "How Much?"
When you are talking about financing, the answer may not always be straight forward. There are calculations involved, and you may even need to reference some paperwork. Whether you're on the road, in the showroom, or at your desk at the time you are asked this question, you have to be prepared to provide an answer quickly, while they are still in the mindset to buy.
By using the SnappShot® app, you will streamline this step and be prepared to answer this question quickly at all times. Simply open the SnappShot app and select the 'Create a Quote' option. Enter the finance amount and a few other related variables (term length, maintenance, etc.) and SnappShot will do the rest. In a matter of seconds, you'll be able to provide your customer an estimate of their monthly payment, and in turn, they'll have confidence in your ability to quickly deliver answers.
Submitting a Credit App:
So your customer has received the quote, and they like what they see. They are ready to move forward with the credit application. You are so close to closing the deal. At this point, it's crucial you are able to keep your momentum going and move quickly through the credit application process.
Using SnappShot once again, you can quickly submit the credit application for your prospect on their behalf. Simply navigate to the 'Submit a Credit App' menu item and enter in your customer's information. Or, if you prefer an even easier way -- simply take a photo of your customer's business card, and SnappShot will use the data to create and submit a credit application on their behalf.
The application is then sent via SnappShot directly to GreatAmerica, where our team begins our credit check process. In fact, after you submit the credit app through SnappShot, we can usually provide a decision for you in less than an hour.
Watch this Video to See How SnappShot works!
Signing on the Dotted Line:
At this step of the process, your customers have been approved and all that's left for them to do is sign on the dotted line. The step of collecting signatures, however, needs to look much different in today's world. Instead of manual collection, it's best to have a digital solution in place. Doc-Ease is a free tool that allows for the digital signing of your GreatAmerica documents, creating a simple, touchless experience that makes it safer and simpler to keep business moving from the comfort of your office or home. This tool also cuts out the manual and time consuming steps involved in collecting signatures by hand, leading to faster results for everyone involved.
Watch this Video to see how Doc-ease Works
We recognize all the work you've done to establish and build relationships with your prospects. Your interaction with them in the closing phases will play a role in their perception of you and your brand that could impact future business, or even halt the sale completely, so make a good impression by taking advantage of the technology tools provided by GreatAmerica.
Troy White
Troy White, Market Technology Leader at GreatAmerica Financial, is responsible for the introduction and continual improvement of integrations that automate the transfer of important information between GreatAmerica and its partners with the goal of making business easier for GreatAmerica customers. Prior to joining GreatAmerica in 2014, Troy worked for Fiserv, Inc. as a program manager where his focus was automating processes for accounting and financial functions. White earned his bachelor's degree in finance from the University of Iowa.