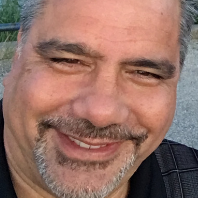 ---
Conversations with Your Prospects: Is Your MPS Sales Approach Missing the Mark?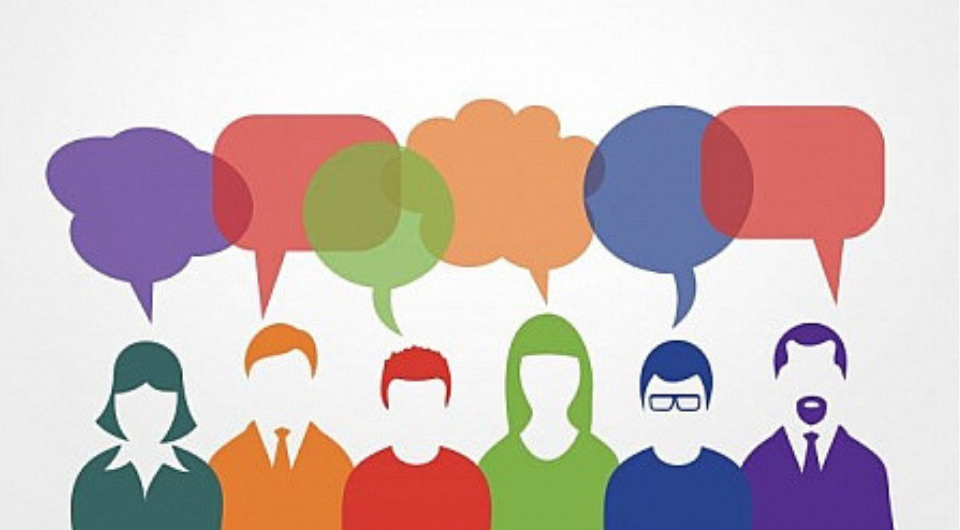 My name is Greg Walters and I've worked in the technology sector since 1988. I've sold and configured and installed networks, accounting software, servers, PCs, laptops, manufacturing systems, corporate identity programs, copiers, EDM, BPO, Scan/Fax/Print, managed print and IT services.
Since 2007, I've helped providers build managed print practices, more importantly, I've assisted corporations (your prospects) design, build and implement self-managed MPS programs. I've been shoulder to shoulder with my clients (your prospects), in Canon, Ricoh, Lexmark, HP, Staples, Xerox and dealer MPS presentations. I've seen the best manufacturers have to offer and helped my clients choose the right partner. I've also been privy to the conversations and critiques from clients after each vendor presentation – I've heard some pretty enlightening things.
Whatever category the dealership falls into – copier, MPS, Managed IT—and whether the job title reads account representative or Vice President of Sales, these mistakes were made by the most seasoned MPS representatives. And prospects of all sizes from all corners of the globe have expressed these same feelings over and over again.
In spirit of providing insight to help better your dealership and your overall approach to MPS sales, below are some common themes heard routinely as a result of my participation in these presentations
So what do your prospects say after your leave the building?
"I can't believe we sat through a 3-5 slide introduction. It could have been two slides." -About a Southeast dealer presentation given to an SMB

"They didn't listen." -After an OEM direct and dealer presentation to a 1,110 employee corporation in California

"Sales people. They talk too much. All he did was repeat my questions - and his answers." -Post presentation comment about a dealer given to a 100 employee, heavy equipment dealer in Wisconsin
Other Comments Too Common to Attribute:
"Wow. That was painful."

"We don't like dealing with sales people because of what she just did. She didn't listen, spun our questions around, and kept to her agenda, not ours."

"All sales people act alike."

"Sales people do not listen to hear, they listen to make a point."

"Sales people do not know much about business."

"When sales people answer my questions, the answers are circular and lead back to their offering."
-Said nearly every client ever at some point in time.
"That's Those Other Guys. We Do Things Different Here."
We all say we are different – Charlotte, North Carolina is different from Laguna Beach, California. Flint, Michigan is nothing like Ontario, Canada. Nothing is like Chicago, New York City, Milwaukee, Scottsdale, Ft. Meyers, Juarez, Colombia, or Peru. To a certain degree, the concept is correct - environments ARE different, and while our approaches and processes may not line up exactly, many of our methods and motives are the same.
So What Can You Do Different?
After each presentation has wrapped up, and after the vendors leave the building, I ask my clients, "What specifically, are you looking for in a sales person?" Here are some of the most common responses:
"I wish for once, they would stop selling."

"Stop acting like my friend when they're not"

"Stop talking about yourself."

"Stop answering questions I did not ask."

"Stop asking, "Wouldn't you agree?"

"Please don't bring your Sales Manager, or VP of Sales to any meeting - it is just you, times 10."
This feedback is very telling. If you read deeper into these comments, it becomes apparent how easy it is to cling to a sales process and develop tunnel vision—measuring success on how well you are able to generate an outcome that supports your motives, your wants, and your needs. But as displayed by these comments, this approach will have the opposite effect. Instead of winning you sales, your prospects will see through your pitch and make a decision about who your proposed solutions truly serve.
So how can you transform the perception your prospects have of you, your presentation, and your solutions in order to eliminate this kind of feedback and prove a mutual benefit?
Here are some strategic and tactical suggestions you may find helpful in your managed print services endeavors:
Strategic:
Consider your managed print services program as an on-going process and convey that message to your prospect. Clients tell me they expect the sales rep to disappear after the contract is signed. Explain and show how your MPS is a customer-centric continuous process.

Present the data collection device in the beginning of your relationship. The last thing any prospect wants is a surprise around security. More importantly, clients demand transparency and once you lose trust, you never get it back.

Stop promising 30% savings before you complete an assessment. Clients hear this as smoke and mirrors; stop doing it.
Tactical:
Rethink your presentation – MPS is not rocket science and clients don't put as much value into your company introduction as your marketing department. Keep it simple and relevant – if you can, 3-5 pages is enough to convey value without boring your prospect to tears. Often, I've seen clients toss out the first 19 pages of a 25-page presentation.
Talk normally – I was audience to some of the most confusing presentation imaginable simply because of the industry jargon and acronyms thrown around the room. Tell them what you did, what you found, how you can help and how much it is going to cost. Simple.
Own up to mistakes – MPS may not be rocket science but at times selling MPS can seem like brain surgery. Everyone makes mistakes and even the less complicated MPS programs involve many variables. If you, or somebody on your team mis-steps, own it and move on.
When managed print services first hit the industry, sales people held the keys to information and solution components – not anymore. Today, prospects are able to collect more data than ever before. They are not looking for you to educate them what's available, they are looking for help.
It is not too late to change the way you sell. Think about your best customer relationship, and take that person to lunch. Ask them what they think makes a good sales person. Probe at every opportunity with each of your customers. You may be surprised at their answers, but hopefully you'll listen, learn, and apply.
---
If your managed service offerings included Managed IT, check out our upcoming Sales Simplicity Seminar running March 5th - 6th. Don't miss out on a chance to hone your sales approach. Register here!
Greg Walters
Greg Walters is an entrepreneur and founder of the notorious destination site TheDeathOfTheCopier, where he comments on all things imaging, the rise of managed services and the advance of business technology. A prolific writer and frequent speaker, Greg shares his passionate, unique – and often provocative – view of technology and people, addressing the impact of digital on 21st century business. His 2014 book, Death Of The Copier, offers a controversial summary of the early days of Managed Print Services and the not-so-distant future of the hard copy industry. Greg currently consults providers and end users, helping them make the transformation from paper to digital processes.Reach out to Greg at greg@grwalters.com.