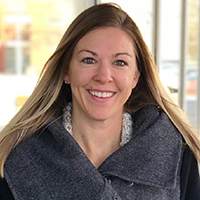 ---
Pros & Cons: Should GreatAmerica Bill and Collect Your Services?
There are a lot of positives to incorporating GreatAmerica offerings into your As-A-Service model. If you've done any research on HaaR®, you know it includes a component of pass-through billing where GreatAmerica will bill and collect for your services. You may be wondering if this service would be a good fit for your business so we compiled a list of things that you should consider before making the decision.
How Does Services Billing Work?
Also referred to as pass-through billing, bundling, single invoice solution, or Managed Services billing, this is a staple for many of our customers. We pay you upfront for the project or equipment, then include your service dollars on our invoice to your customer. Each month, when your customer pays the invoice, we pass-through the services portion to you. Additionally, we offer usage-based billing options.
How does the process work? We outline the benefits and considerations below.
Pros of GreatAmerica Billing & Collecting Your Services
A lot of providers choose to have GreatAmerica bill their services for benefits such as improved cash flow, lower financial risk, and less administrative burden of billing and collecting.
Pro: I get to provide clients a single invoice for total solution.
Providing your clients with a single invoice is the number one driver behind providers allowing GreatAmerica to bill and collect for their services. Your customers want simplicity in their solution and payment. It's not convenient for them to get two separate bills for what they perceive to be a single solution. This is especially true if GreatAmerica includes your branding on the invoice.
Pro: We cover the administrative costs.
A big benefit of having GreatAmerica bill and collect your services is that we take on the burden of administrative costs. While some of those costs are as simple as preparing and sending the invoice to your client, it is the intangible costs our customers appreciate most, such as monitoring incoming payments, reconciling incoming dollars, and collecting on past due amounts.
Pro: We are pros at billing and collecting.
Not only do we take on the costs of billing and collecting, but we are also pretty darn good at it. Our highly-qualified team members follow up with clients to ensure they can make their agreed-upon payments. When they are collecting on our lease payment, they are also collecting on your services payment.
Considerations of GreatAmerica Billing & Collecting on Your Services
While you realize all the above benefits when GreatAmerica bills and collects your services, it isn't a fit for everyone. Before deciding, you should be aware of some of the challenges or limitations that come with pass-through billing.
Consideration: You may have to manage two different processes - one for lease transactions and another for cash transactions.
It's common that you will still provide the same products and services regardless of how your client chooses to pay. For example, if they pay cash for the hardware, you would still send them monthly invoices for the services portion. But, if they use a lease or finance agreement, and we are billing them for the services, you'd have to deploy a separate process for those customers.
Successful providers nail down the processes early with no challenges but it does require you to implement steps to ensure accuracy. Some of the differences in process may include:
Creating the fee in your accounting system but not sending the invoice

Reconciling or applying the payment once GreatAmerica sends it to you

Setting up notifications if clients are past due
Note: Some of these processes can be streamlined with integrations. For example, ConnectBooster® and ECi e-automate® can simplify much of the billing and reconciliation process, and ConnectWise Manage® can deliver notifications when clients are past due.
Consideration: There are limitations to adjusting variable billing components.
The most important thing to know about variable billing is that we can bill those charges for you. This can be a great feature for usage-based programs. That said, you'll have to determine how to handle those charges. For example, some organizations send a separate bill for those charges, while others communicate that information to GreatAmerica to include on our invoice.
We have two ways to automate this: either through an integration or using our info-zone.com portal. Either way, we communicate the deadline to supply those variable amounts to GreatAmerica to ensure they can be included when the invoice is printed and mailed. We also notify you two days prior to ensure you can provide your updates on time.
Consideration: Your client invoices may look different.
While GreatAmerica has flexibility that may allow you to place your logo on our invoices, those invoices won't likely mirror your company invoice exactly. It is best at the onset to communicate with your client that they will see a change to the look and feel of their invoice.
Building a Program with Pass-Through
We always recommend a thorough discovery with GreatAmerica when building a program where we can talk through considerations for pass-through billing as well as many other program options including branding, finance agreement type, and term.
Need help getting started building your own program? Use this tool or reach out to simplify billing for your clients today!
Lori Berry
Lori K. Berry is the Strategic Technology Analyst Lead for the Connected Technology Group at GreatAmerica Financial Services. She began her career in the IT channel as an account manager for an MSP in Cedar Rapids, IA in 2003 before joining GreatAmerica in 2009. Lori has represented GreatAmerica at industry events, putting most of her focus on Life-Cycle Financing, a strategy that combines financing solutions with IT business objectives. Lori also develops integration between GreatAmerica client portal tools and client software applications. Lori earned her B.A. degree in MIS (Management Information Systems) from the University of Northern Iowa as well as a certificate in International Business.