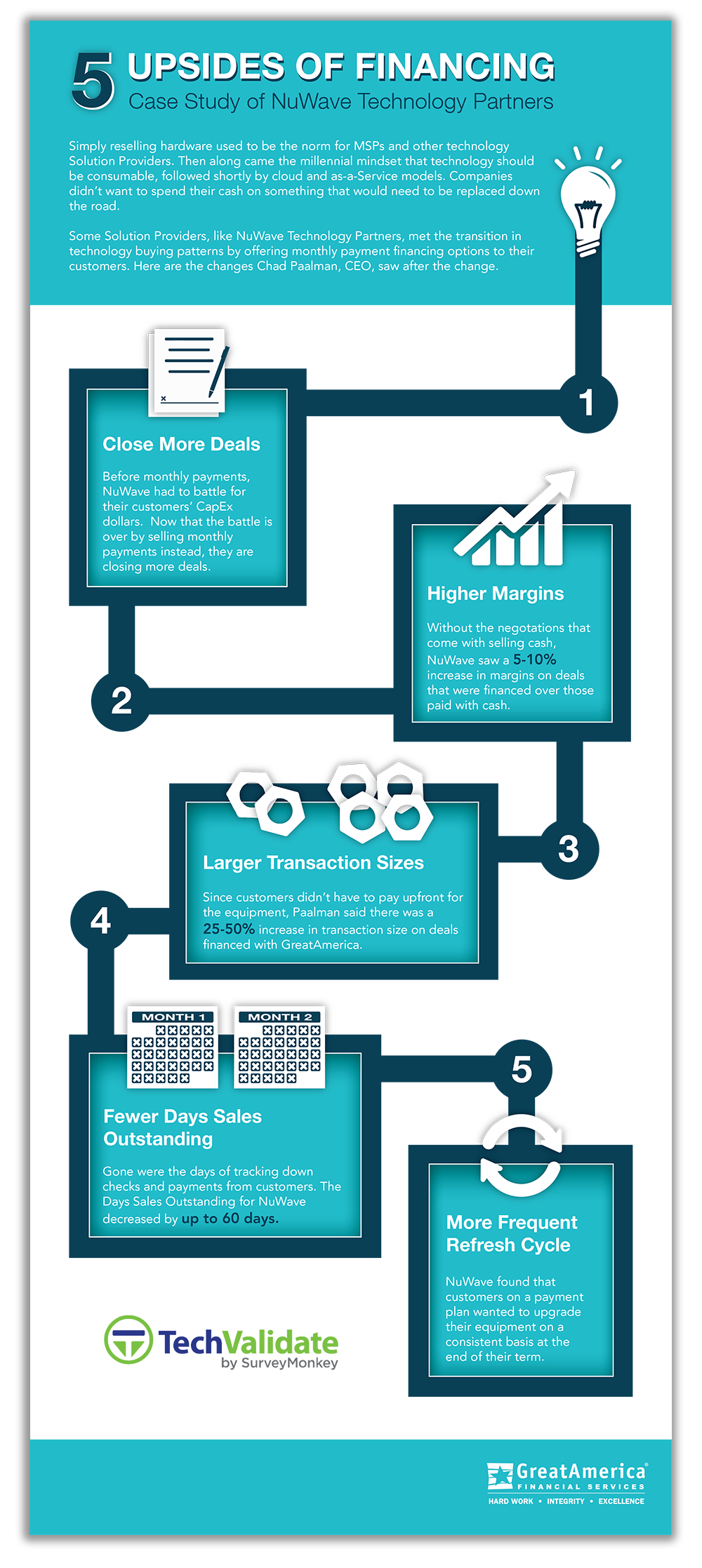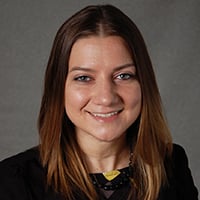 ---
5 Upsides of Financing: NuWave Case Study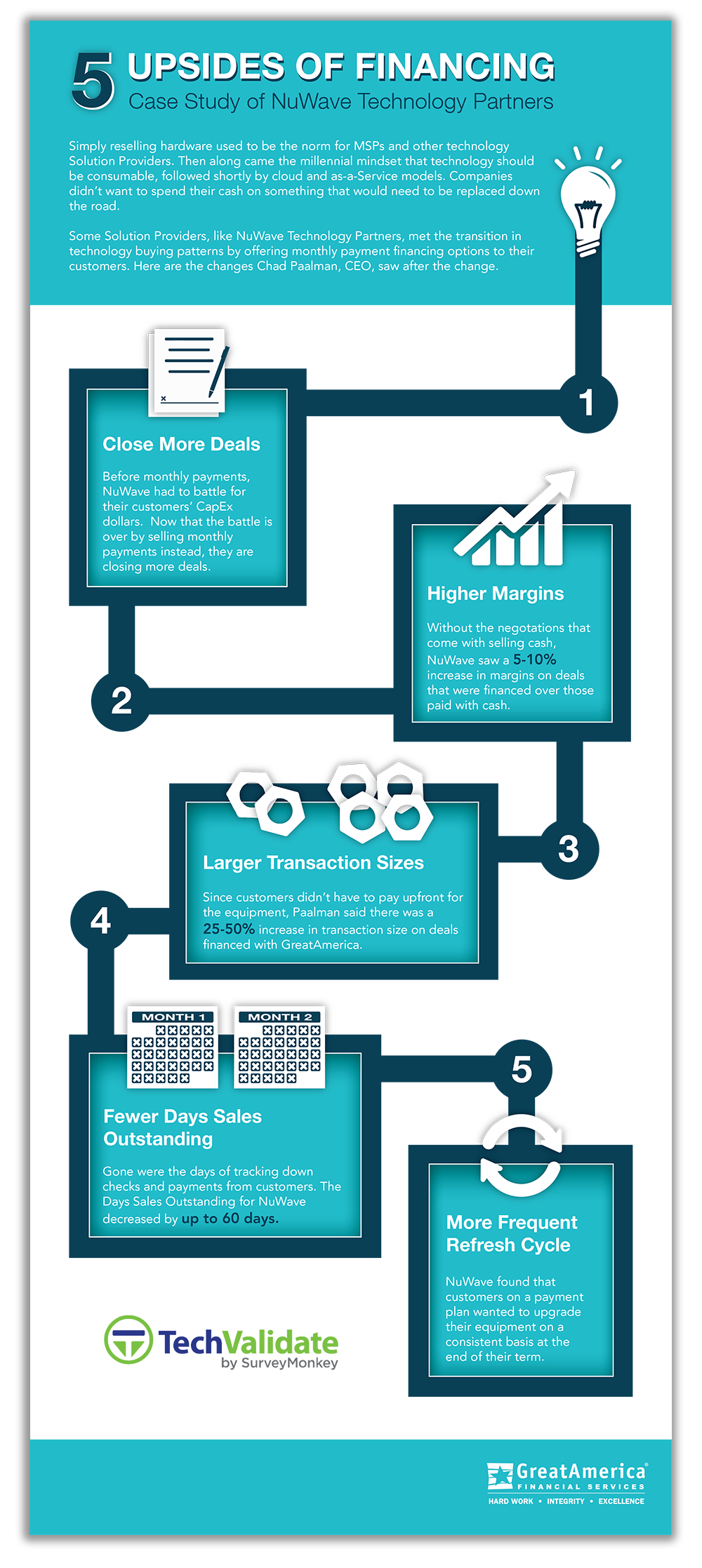 TEXT VERSION:
Simply reselling hardware used to be the norm for MSPs and other technology Solution Providers. Then along came the millennial mindset that technology should be consumable, followed shortly by cloud and as-a-Service models. Companies didn't want to spend their cash on something that would need to be replaced down the road.
Some Solution Providers, like NuWave Technology Partners, met the transition in technology buying patterns by offering monthly payment financing options to their customers.
Chad Paalman, CEO of NuWave, weighed in on the impact this had on his business. Prior to offering financing, NuWave faced challenges with cash sales. They had to battle for their customer's CapEx dollars and often negotiations ate into their margin. In addition, Paalman said customers often delayed their decision-making and when it came time for payment, NuWave had to track down checks and payments.
It was time for a change. They needed something that would make it easier to close deals without sacrificing their margins and would optimize their cash flow.
By offering monthly payments to their customers, NuWave gained some big wins, including these 5 benefits:
Close More Deals
Higher Margins
Larger Transaction Sizes
Few Days Sales Outstanding
More Frequent Refresh Cycle
In fact, NuWave saw a 5-10% increase in margins on deals that were financed over those that were paid with cash. Their Days Sales Outstanding decreased by up to 60 days since GreatAmerica pays them upfront. Finally, their overall transaction grew 25-50% on deals that were financed with GreatAmerica.
Since seeing the positive impact selling monthly payments had over their cash sales, NuWave now offers financing to every customer. However, one of Paalman's favorite benefits is one that often goes over-looked. It is the invoicing GreatAmerica offers. All of the invoicing is outsourced so that it cuts back on administration fees but stays under the same company name.
Paalman stated, "Providing a single invoice with 'pass-through' billing is a great benefit to my business. Customers want as few invoices as possible. With private label and pass-through billing, NuWave can be their single technology invoice each month!"
Stephanie Ragsdale
Stephanie Ragsdale is the Marketing Specialist for the Unified Communications & IT Group at GreatAmerica Financial Services located in Cedar Rapids, Iowa. She provides creative marketing support and helps build brand awareness. Stephanie started her career at GreatAmerica in 2014 when she joined the tax department. Prior to joining GreatAmerica, she designed billboards locally and received her B.B.A degree in Business Marketing and her B.F.A degree in Graphic Design from the University of Iowa.