---
B Corps: How One MSP is Protecting the Triple Bottom Line (and How You Can, Too)
Portland Internetworks, an MSP with 24/7 IT support, became a Certified B Corp in 2019 to declare their commitment of protecting the triple bottom line – people, planet, and profit.
Established in 1997, Portland Internetworks' values aligned well with the B Corp Certification, so it was a natural fit to achieve the official certification. Embedded in their mission is, "to be committed to the bigger picture; our community, our environment and our future".
B Corp Certification is a holistic designation that a business is demonstrating verified high social and environmental performance, accountability, and transparency, based on the B Impact Assessment. Currently there are more than 1,700 Certified B Corporations in the U.S. and Canada.
Breaking Down the B Impact Assessment Results
What Portland Internetworks appreciates the most about the B Impact Assessment is the chance to measure and improve their positive impact on the community while celebrating the categories of excellence. Today, they are strongest in the Workers category, which evaluates a company's contributions to its employees' financial security, health and safety, wellness, career development, and engagement and satisfaction. To achieve this high score for Workers, Portland Internetworks hires locally, offers quarterly company-paid volunteer time off, and fosters a healthy work environment with a unique culture.
Community, another category of the B Impact Assessment, is an emphasis at Portland Internetworks through the following initiatives:
Local economy prioritization: anything from desks, office snacks and even catering for events are sourced locally

IT service grants are awarded to community nonprofits
Quarterly company-paid volunteer time off to positively impact local nonprofits

In-kind partnerships supporting local organizations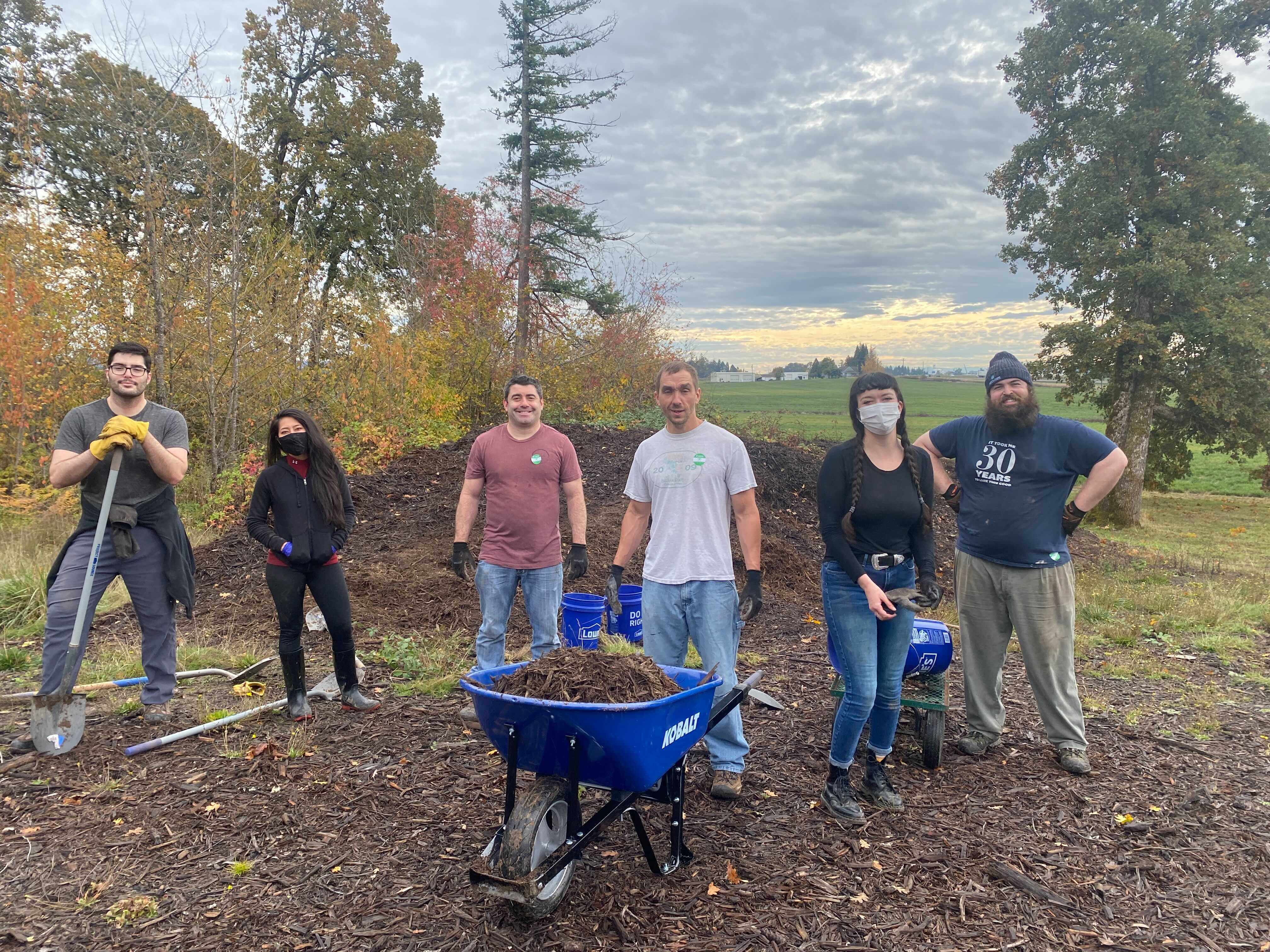 According to Communications Manager Alex Bush, the Portland, Oregon IT management and support company has the most opportunity for improvement within the Community and Environment categories.
"When it comes to sustainability, we're reducing consumption or waste though recycling, composting, a local partnership that allows our clients to recycle their old technology gear, and remoting in to help clients rather than wasting gas to drive to them. We even incentivize employees to take public transportation, carpool, and ride their bikes to work with a bonus otherwise allocated for a parking pass."
How You Can Become a B Corp
Do you see yourself as a thought leader in the MSP space regarding sustainability? If your company is already a leader in social and environmental impact, achieving the B Corp certification may make sense. This certification builds trust with your community, clients and even helps with attracting and retaining employees.
Alex's advice? The certification is rigorous and for good reason. It's important the values of B Corp align with your company values first and foremost. B Corp's mission enables companies to improve social and environmental impacts using their standards and tools.
"Continually ask yourself if there is a more eco-friendly or local option in all aspects of business and you can reduce your impact on the environment with your decision."
To determine if a B Corp certification makes sense for your company, complete the B Impact Assessment first. In Portland Internetworks' experience, the greatest challenge was developing the structure to substantiate their existing sustainability practices. Then review your assessment by category and identify areas of improvement to benefit all people, communities, and the planet.
GreatAmerica
GreatAmerica is the largest independent, family-owned national commercial equipment finance company in the U.S. and is dedicated to helping manufacturers, vendors, and dealers be more successful and keep their customers for a lifetime. A $2.4 Billion company, GreatAmerica was established in Cedar Rapids, Iowa in 1992 and has a staff of over 600 employees with offices in Iowa, Georgia, Minnesota, and Illinois. In addition to financing, GreatAmerica offers innovative non-financial services to help our customers grow. www.greatamerica.com