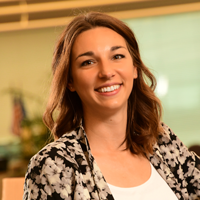 ---
The Real Competition to Your Managed Service Sales
It was September 2014 when this innocent farm-raised Iowa girl was first introduced to Alex Rogers, CEO of CharTec. He was at our GreatAmerica headquarters to deliver a sales training to our MSP customers. I was somewhat new to my role as marketing director at GreatAmerica, but I'd been to a few sales trainings before. Most of them were dull and didn't necessarily apply to me, ­so I sat down with my laptop prepared to work through the two-day class.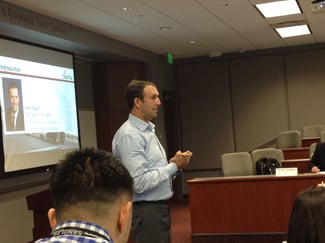 Those of you who have seen Alex present know it didn't take long to realize I wasn't going to get any work done. This training was entertaining (almost like a stand up gig) and customized for managed services sales.
The Real Competition
It has been four years since that first session I attended, and last week I sat through a similar Sales Simplicity Seminar for the third time. I always learn something new, but this time what stood out most to me is the competition Managed Service Providers face every time they present their solutions to clients.

While it is easy to look at the IT shop down the street or the copier guy who sells Managed Services as your biggest competition, in reality they should be the least of your worries when you are selling.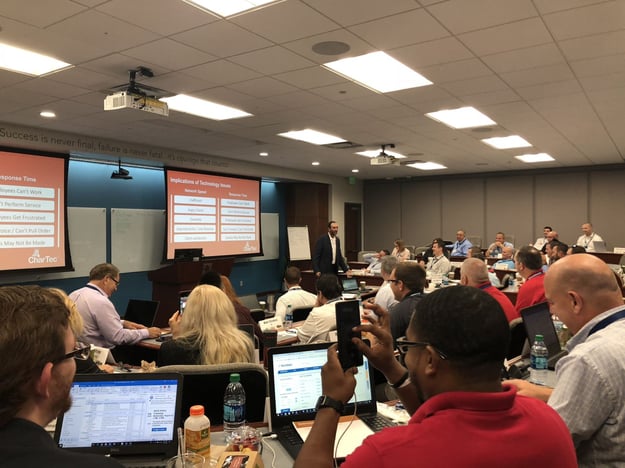 Three Alternatives to Your IT Solution
Here are the top three alternatives your customers are comparing your technology solution to in order from most popular to least popular according to Alex.
#1 Status Quo
Unless your customer has made it clear that they'll select a technology solution provider, it is likely that their top alternative is to do nothing. They'll keep having their office manager fix the computers, a college student run the patches, or a break-fix provider that keeps the wheels from falling off.
#2 Do It Yourself
Have you ever had a customer sit politely through your proposal, then you never hear from them again? If you are putting part numbers and line item pricing (Which you should stop doing along with these proposal tips!) your customer could have just as easily decided they could go buy what they need, and have somebody on their staff manage the technology. The owner's son or sister or uncle will be their "IT guy" and fix the printer when it's broken and tell employees to restart their computers when a program isn't working. Maybe, they'll even hire a full-time employee who's responsible for procuring their technology and monitoring it.
#3 All The Other IT Companies
Your "real" competitors aren't even considered until your customers have ruled out the first two items. Many times, if you make a compelling enough argument to show why they shouldn't do it themselves or leave things the way they are, then you should feel good about them signing with you.
The big question is how to get customers past the first two alternatives. According to Alex, you have to kill those alternatives before your prospect has time to bring them up. It is all part of the sales process and the coaching you get from Alex during Sales Simplicity Seminars.­­
Jackie Schmid
Jackie Schmid is the Director of Strategic Marketing of the Unified Communications & IT Group at GreatAmerica Financial Services located in Cedar Rapids, Iowa. Jackie is responsible for building brand awareness and gaining strategic relationships through creative marketing. Prior to joining GreatAmerica, Jackie worked in the TV News industry as a producer and executive producer at the local CBS and FOX stations where she helped shape the programs delivered to the market. Jackie's finance career began in 2011 when she joined GreatAmerica to support the sales team serving the Office Equipment space.